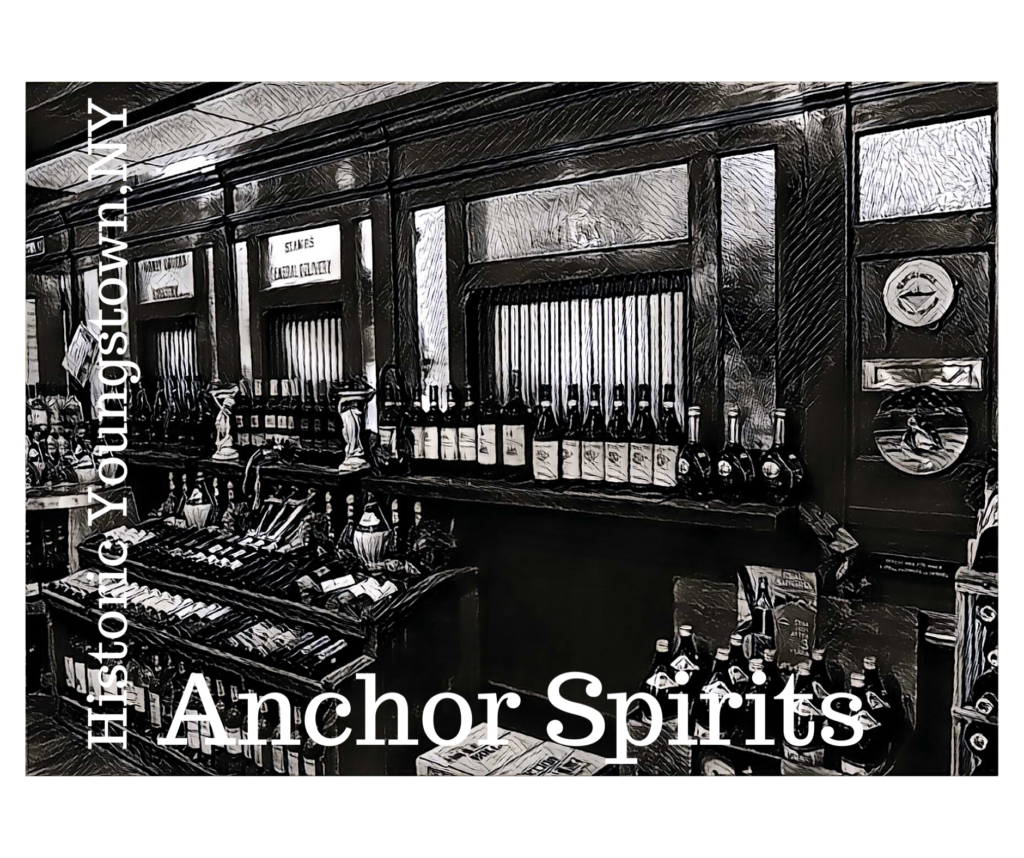 Proprietors Mark & Cheryl Irish-Butera are the quintessential example of how to "follow your dreams". Both "stepped away" from former vocations, Cheryl, a Mental Health Social Worker, and Mark, finance with Hotel-Hospitality Management, and "stepped into" a business in Historic Youngstown, New York. Anchor Spirits, located off Main Street, in eyeshot of the Niagara River, is the former site of the Youngstown Village Post Office.
Acquired in Spring of 2007, the Butera's have respectfully preserved both the "flavor" of the former Yankee Spirits business as well as key structural artifacts of the 1940's Post Office. In tandem with that successful business, the pair serve as Officers of the Youngstown Business & Professional Association – members since 2008. "What's said in Anchor Spirits, stays in Anchor Spirits" – Cheryl does not stray far from her Social Work background, as a listening ear to many, in this tightly knit community. Both will speak solemnly of the "good (spirit) vibes" within the walls of their quaint shoppe. They are often drawn in thought to a particular shelf item, only to be shortly followed by next customer who reaches for that exact item.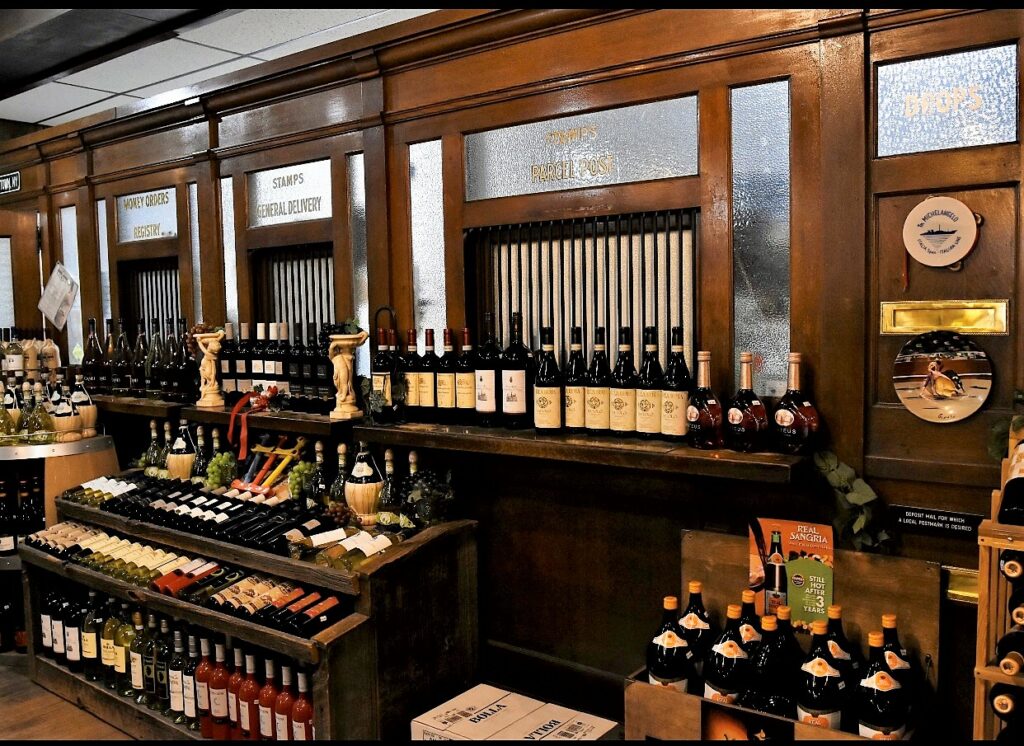 And so it should enjoy a spiritual component, as the land parcel sits in the middle of the Battleground of the July 24, 1759 La Belle Famille. As a reminder of a community steeped in history, a Sentry created by renowned local sculptor, Susan J. Geissler, stands erect but welcoming, holding a glass of vino, at the entry.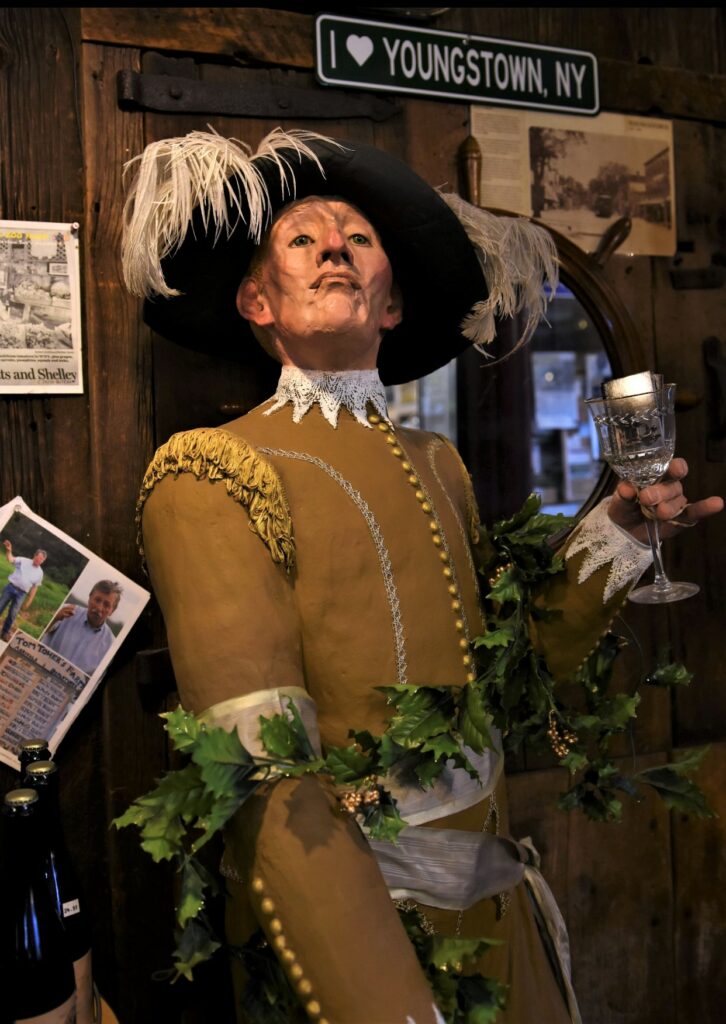 Anchor Spirits is a member of the Niagara Wine Trail, translated, means a customer can purchase one of the many delicious wines offered in the Upstate Niagara Wineries, at the same selling price of the Wineries themselves. While Anchor Spirits is laden with inventory the would make every vinter proud, Mark is judicious in maintaining liquors & wines in stock for his loyal customers.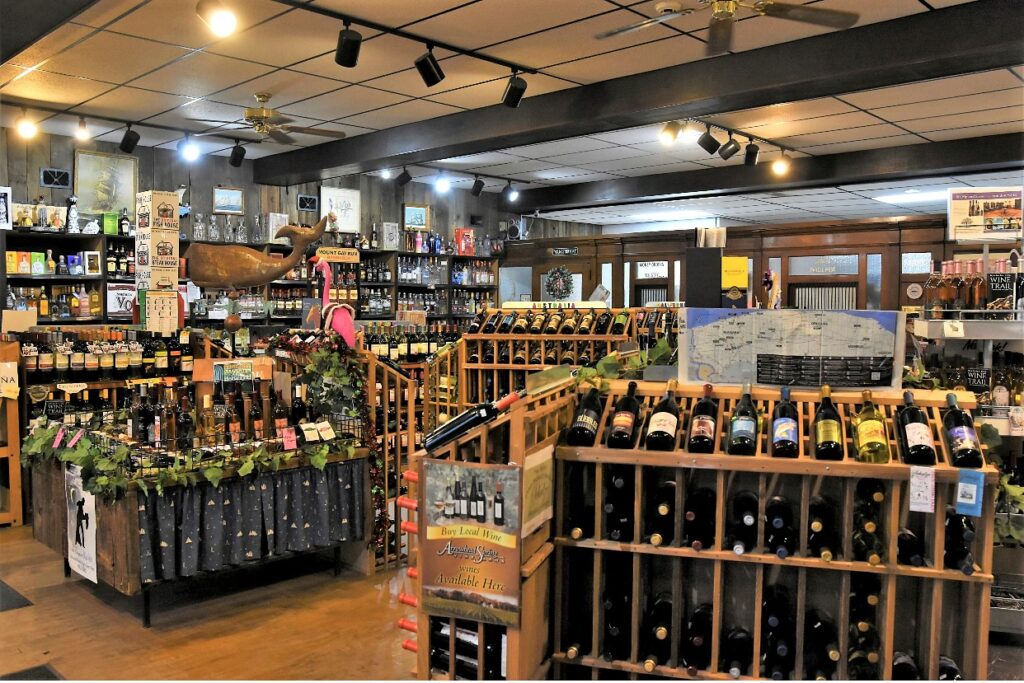 Come prepared to browse both the enormous inventory of drink and advise by the knowledgeable owners. Pair your purchase with one of the many collectible gift shoppe items clearly on display down the extent of this cozy business.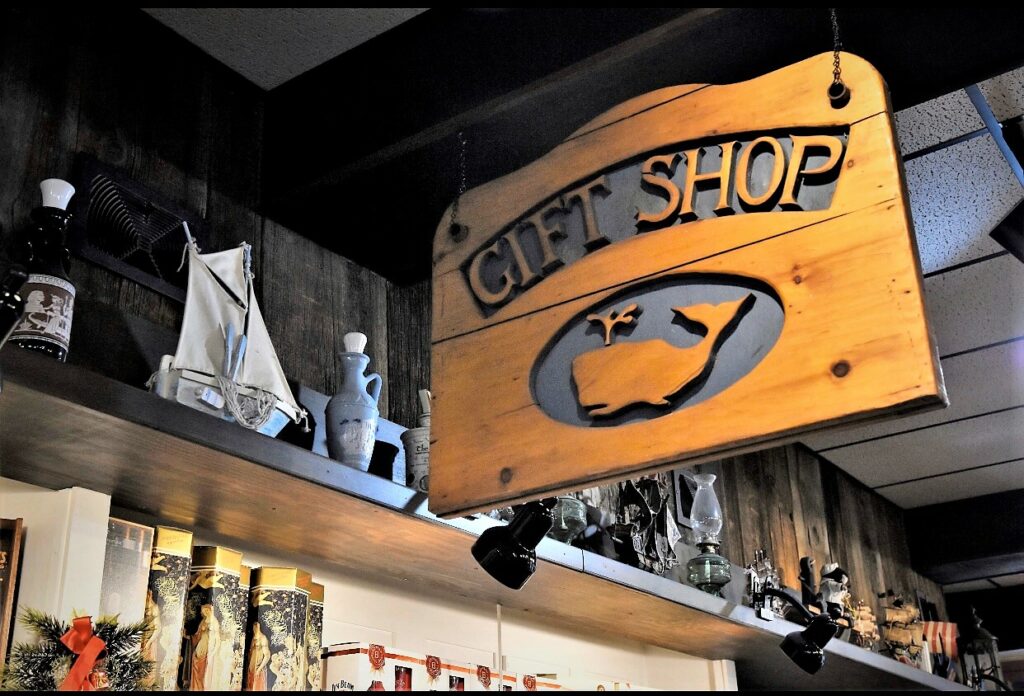 Combine your trek North soon to savor the picturesque Village of Youngstown, and step into Anchor Spirits to enjoy the personal welcome of Cheryl & Mark – Keeping the Spirits alive in Youngstown, NY for 13 years!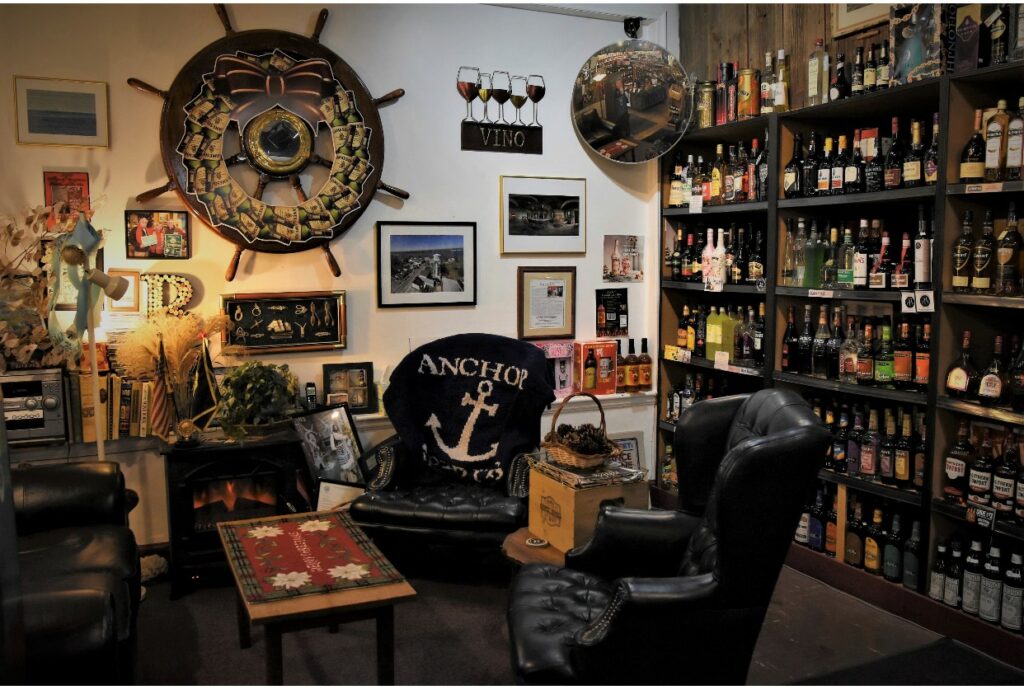 Mon 11:00 am – 08:00 pm
Tues Closed
Wed 11:00 am – 08:00 pm
Thurs 11:00 am – 08:00 pm
Fri 11:00 am – 08:00 pm
Sat 11:00 am – 08:00 pm
Sun 12:00 pm – 05:00 pm