Nestled in the  picturesque "Norman Rockwell-ish" Village of Lewiston, the Brickyard Brewing Company (BBC) officially imploded on the scene in 2017.  Preserving the Village antiquity facade, the BBC has rightfully joined the coveted rank of craft brewers in Western New York & Southern Ontario.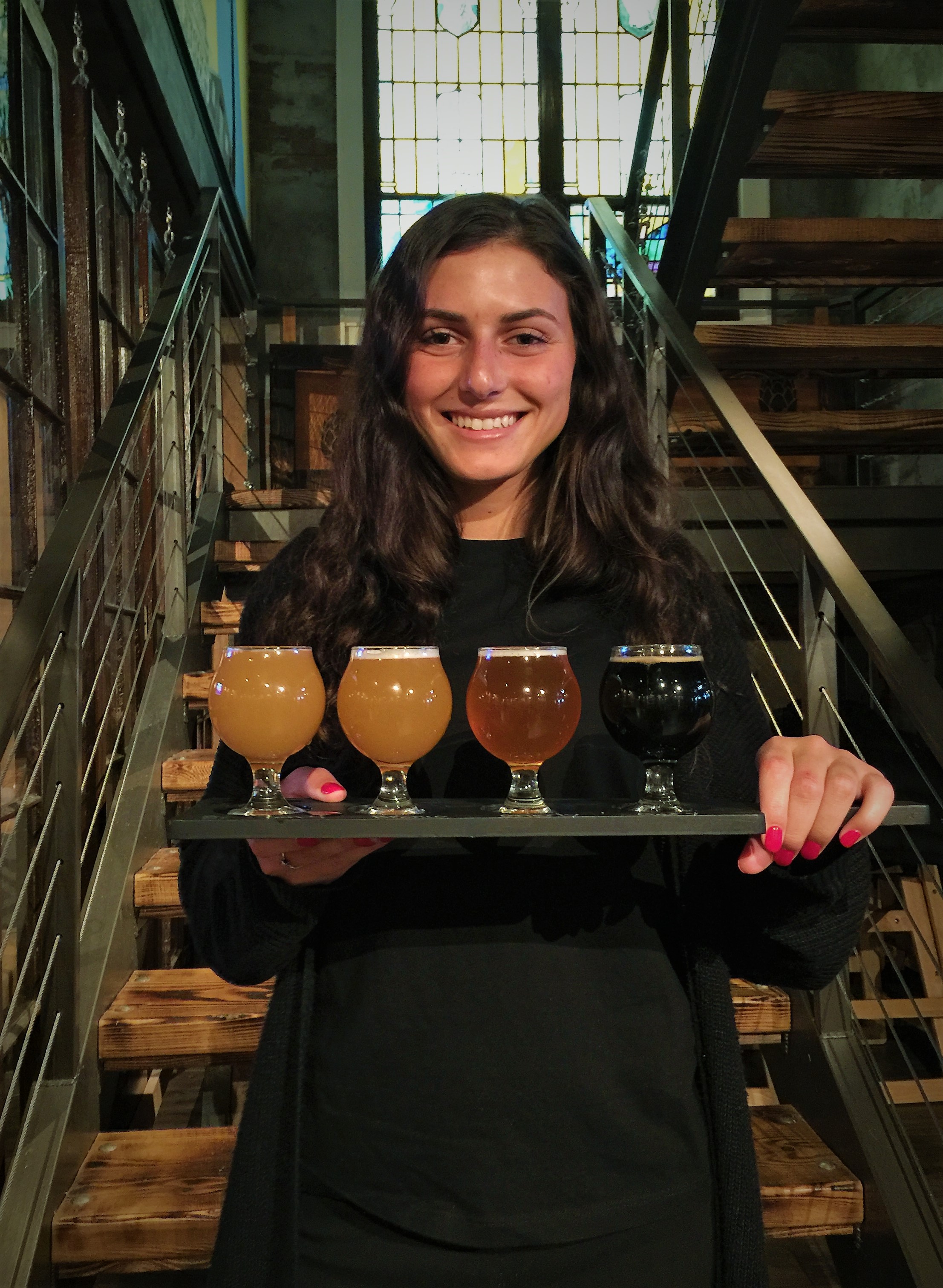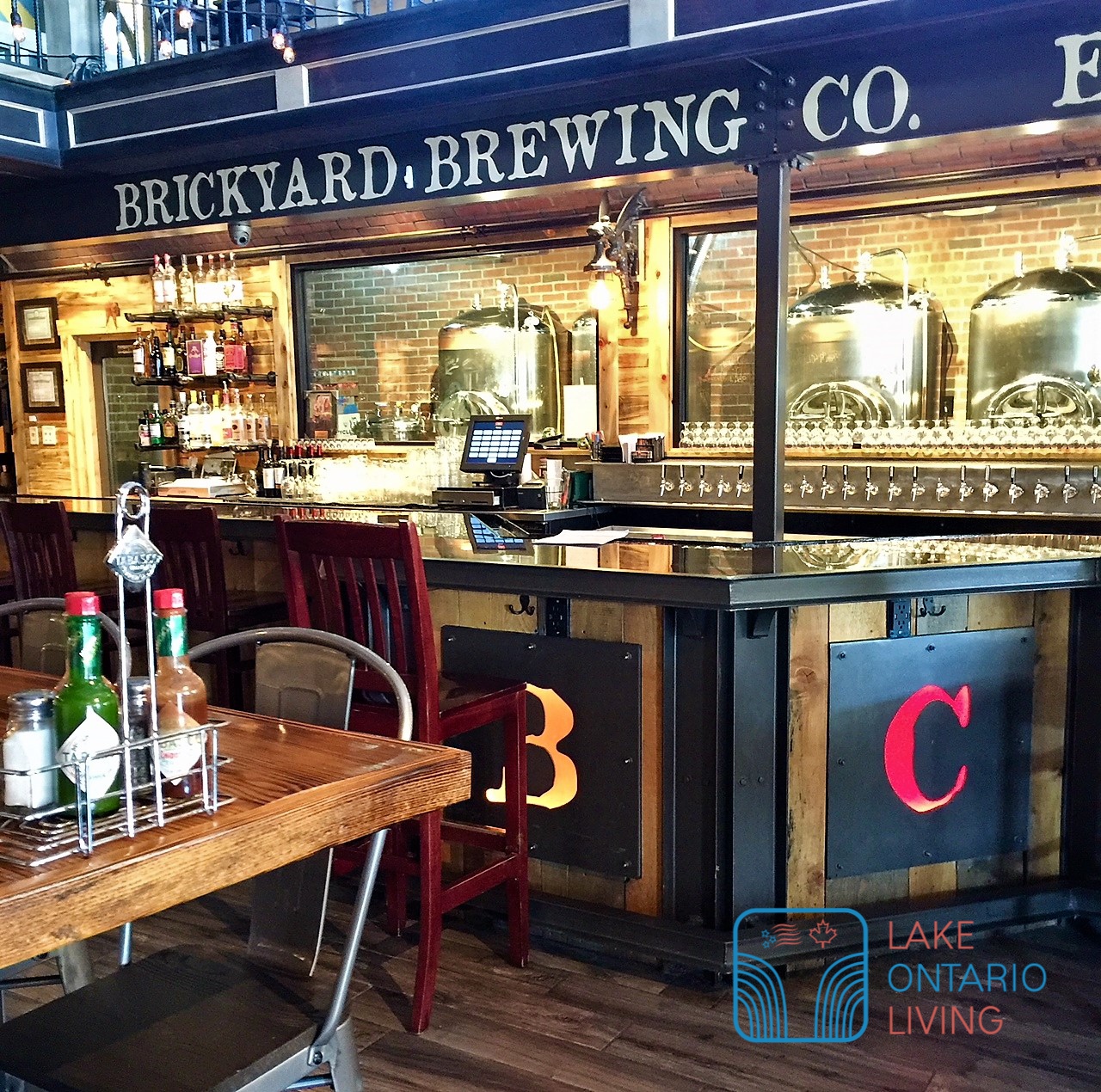 Eleven skillfully brewed House Beers, including several more tasty brews on tap, leave even the seasoned Craft Beer aficionado scrambling to choose.   The inviting industrial style interior design, with looming views of wrap-around second floor bar and lounge, make for an entertaining venue, be you, single, couple or in larger crowd.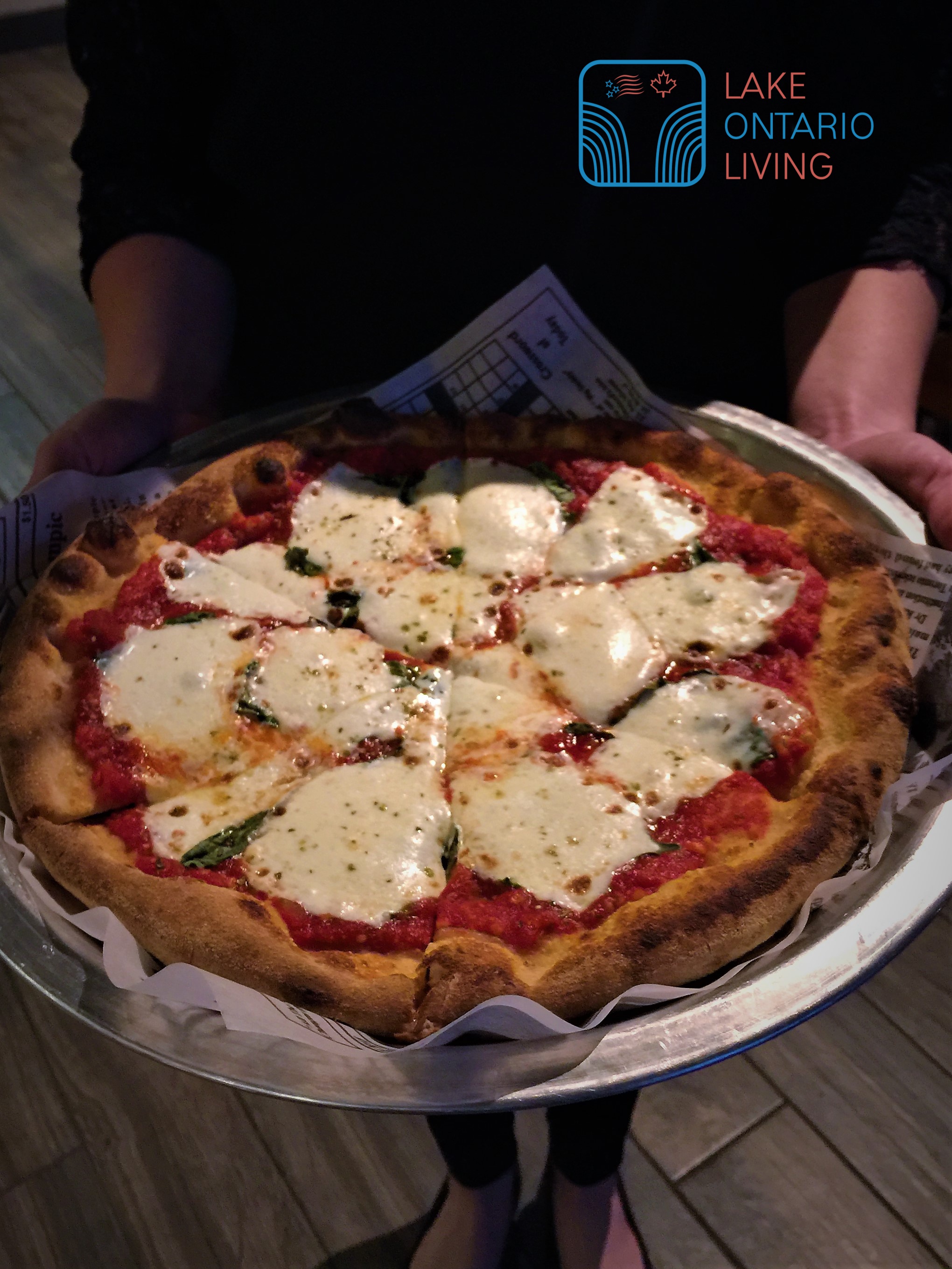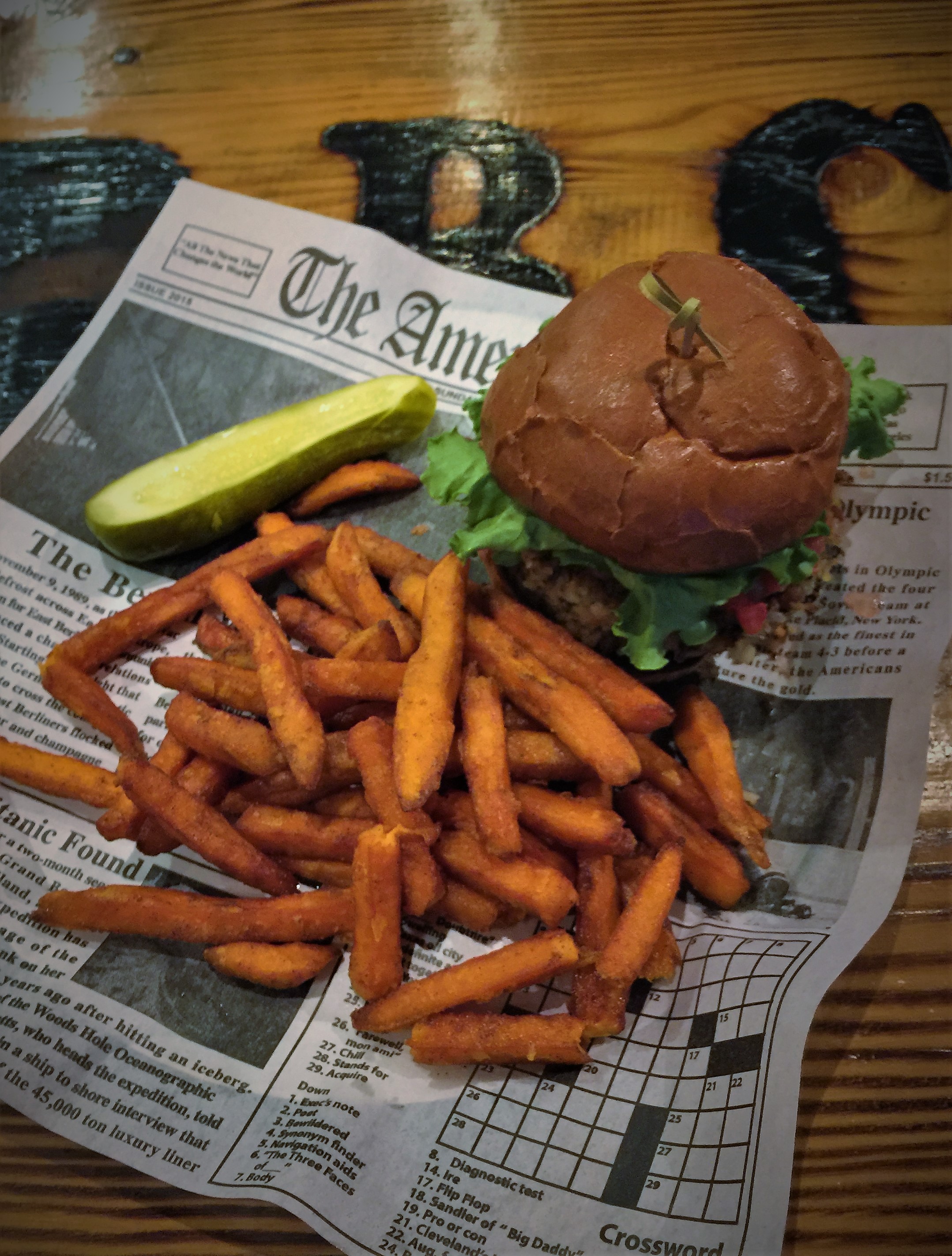 If uncertain of your Craft brew tastes, start with a flight.  My appetite for IPAs came in the selection of Brickyard White Bronco, Too Gnarly, & American Music – Take 4.    I experimented with Gary Arthur's Milk Stout – which became my favorite of the evening.
The Veggie Burger was savory and delicious, with sweet potato fries, of which the Brickyard Pub has become famous.  Paired with a Margarita thin crusted pizza, the entrees couldn't come soon enough to soak the excellent brews.
Finally, the Wait Staff were hospitable, attentive, and clearly knew their turf!