On the corner of Main & Lockport Street in the historic waterfront Village of Youngstown,                             The Youngstown Galley beckons the loyal locals as well as seasonal visitors,                                                                for a memorable dining experience.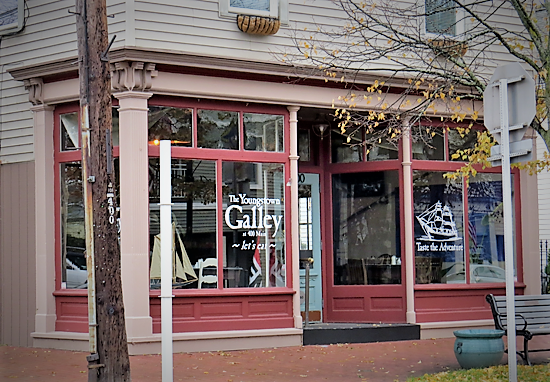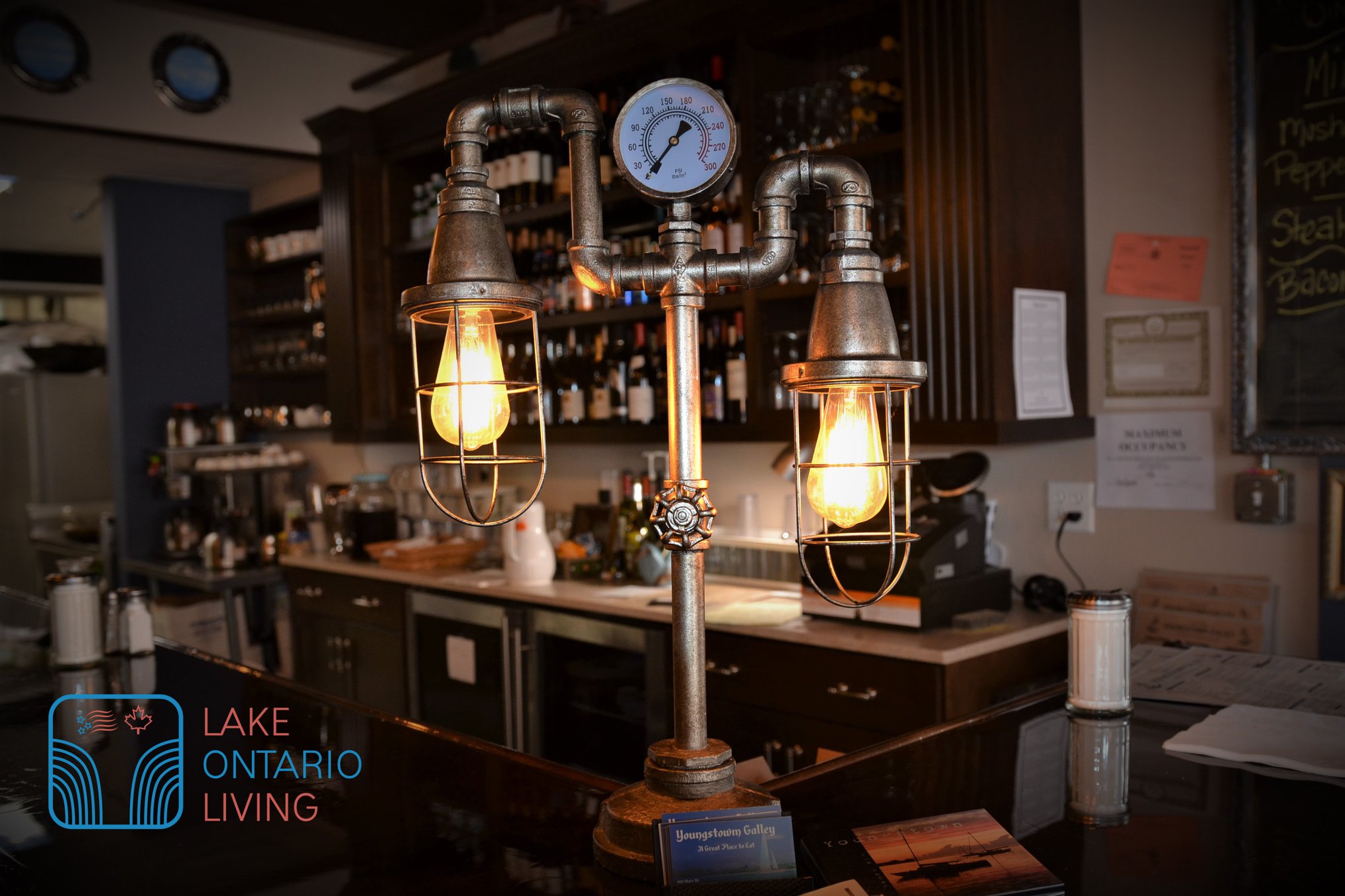 What can only be described as eclectic, nautical, Owner/Chef, Rebecca Poletti, has created a feast for the eyes, incorporating her personal artifacts, including steampunk lamp, together to make a winning harbor-port ambiance.
If your fortunate enough to dine in the left rear table, a looming print of Johnny Depp in Pirates of the Caribbean towers over your entree.  Make no mistake, as it is there under no coincidence.  Rebecca has been gifted the original sword from that flick, soon to be mounted over the print to complete the expression of honor.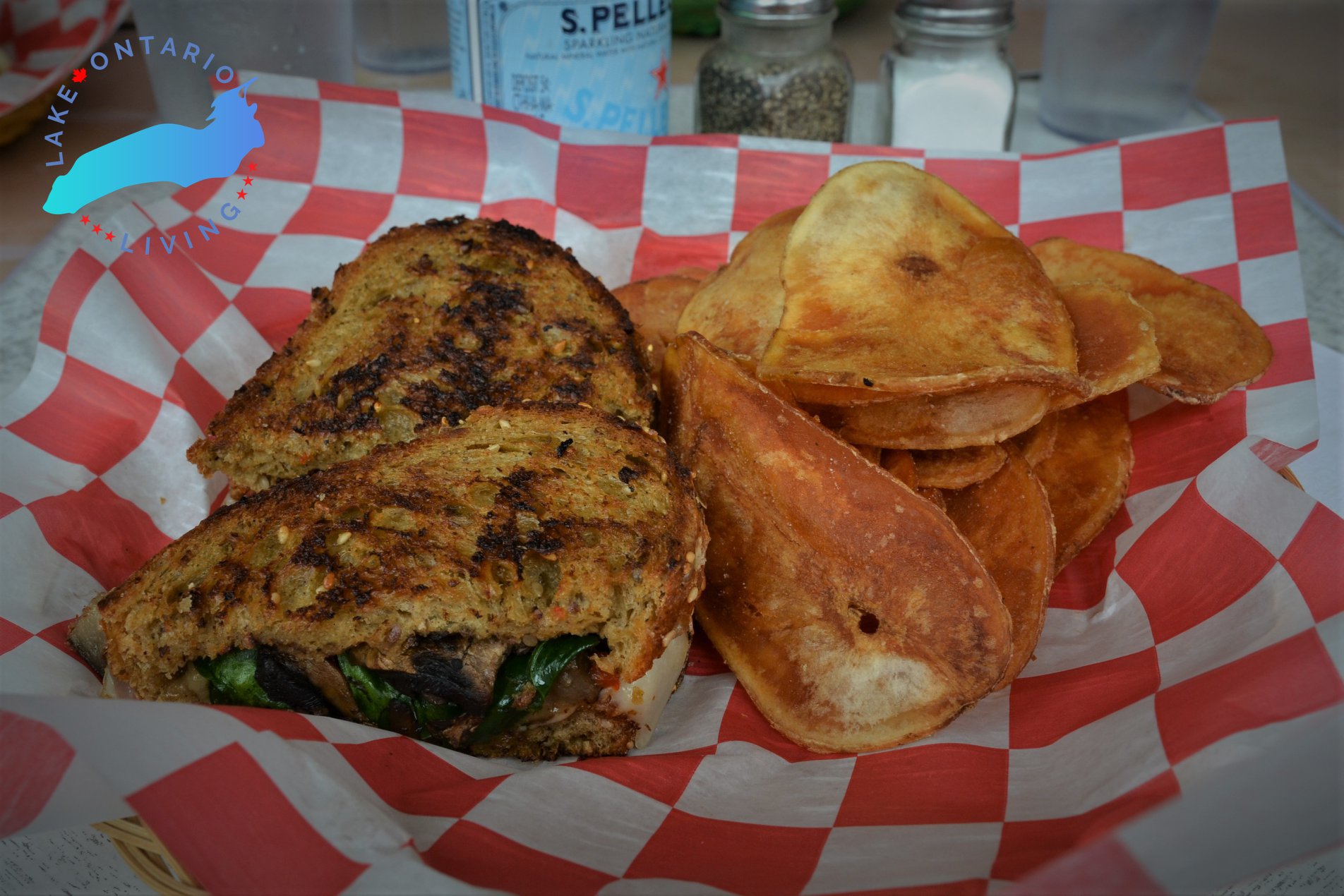 However, the warm ambiance is only the backdrop for the generous menu, to satisfy the entire realm of health-conscious palates.  Did I mention that the delicious variety of breads are also freshly baked onsite?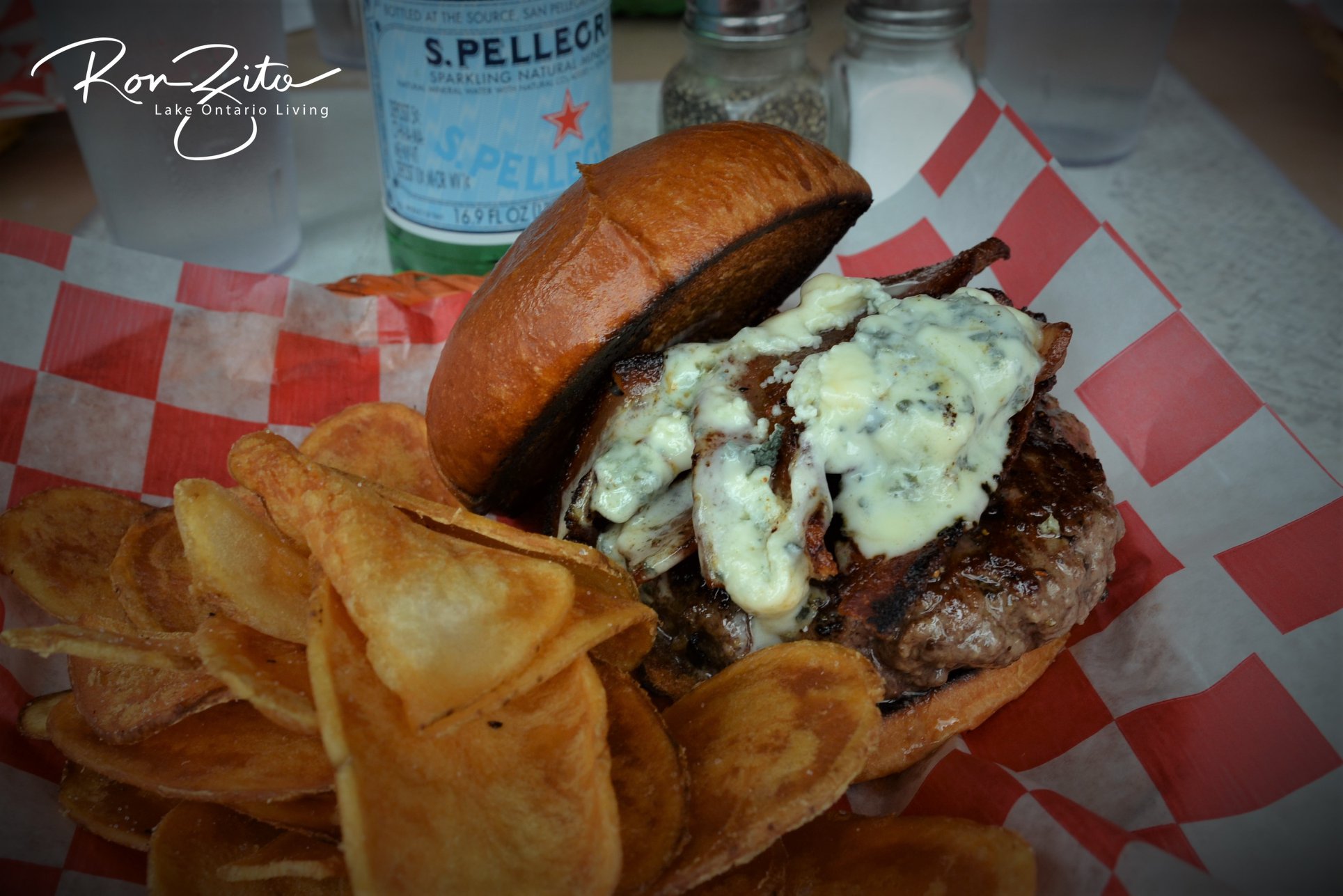 Serving Breakfast, Lunch and Dinner, worth the scenic drive to waterfront dining at                                                The Youngstown Galley, Youngstown, New York.