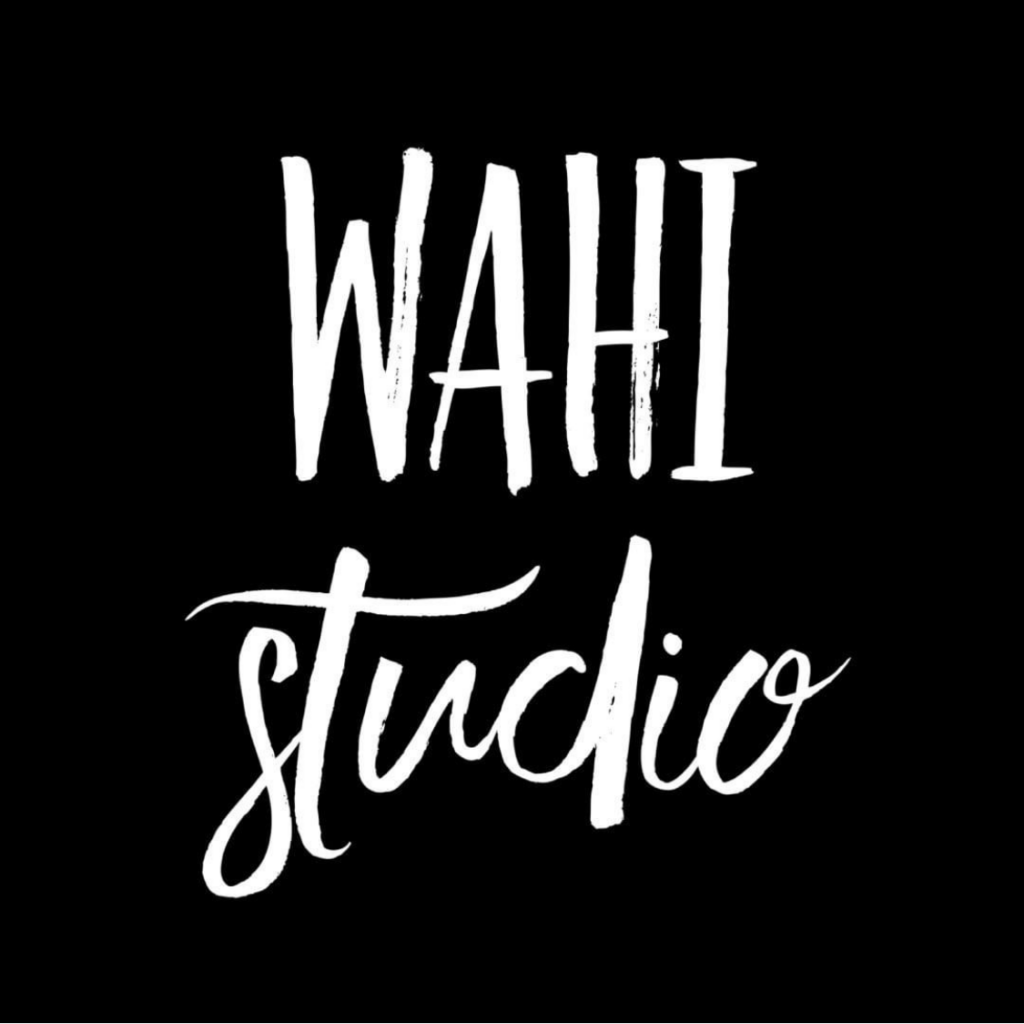 "Little Studio – Big Heart"
Tucked in the center of the town of Newfane, NY, is a community Art Studio called WAHI. While the unique name may conjure up a gentle breeze on a tropical island – this dream is a mission of love on steroids. WAHI, originally called WAHI with Jess, was birthed by the president & founder artist/illustrator Jessica Tomaino, and is an acronym for "Wild At Heart Illustration".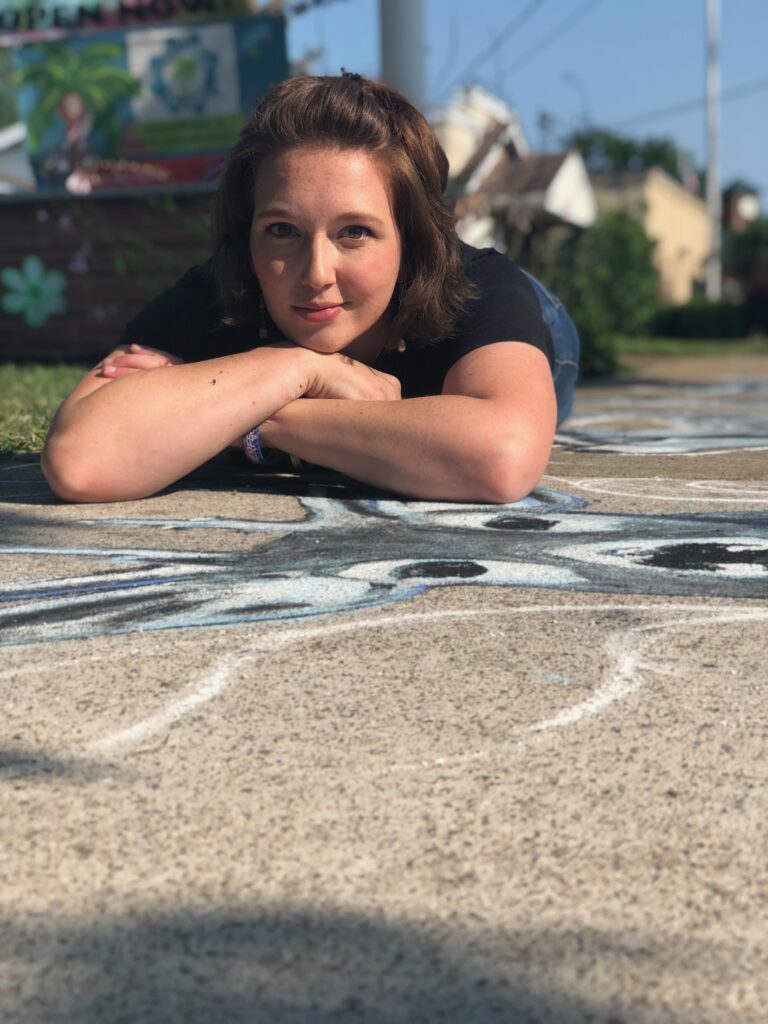 Celebrating the One Year Anniversary of Incorporation this month, this not-for-profit organization has already made their mark in several communities – literally. Tomaino's signature murals are a familiar sight in several local businesses & brew houses. Workshops, guest speakers/instructors, private commissioned pieces, to include pet portraits (got mine), grant funded murals, quarterly art shows, and chalking, to name a few, all assist in sustaining day-to-day operations. [Studio donations & sponsorships to WAHI Studio]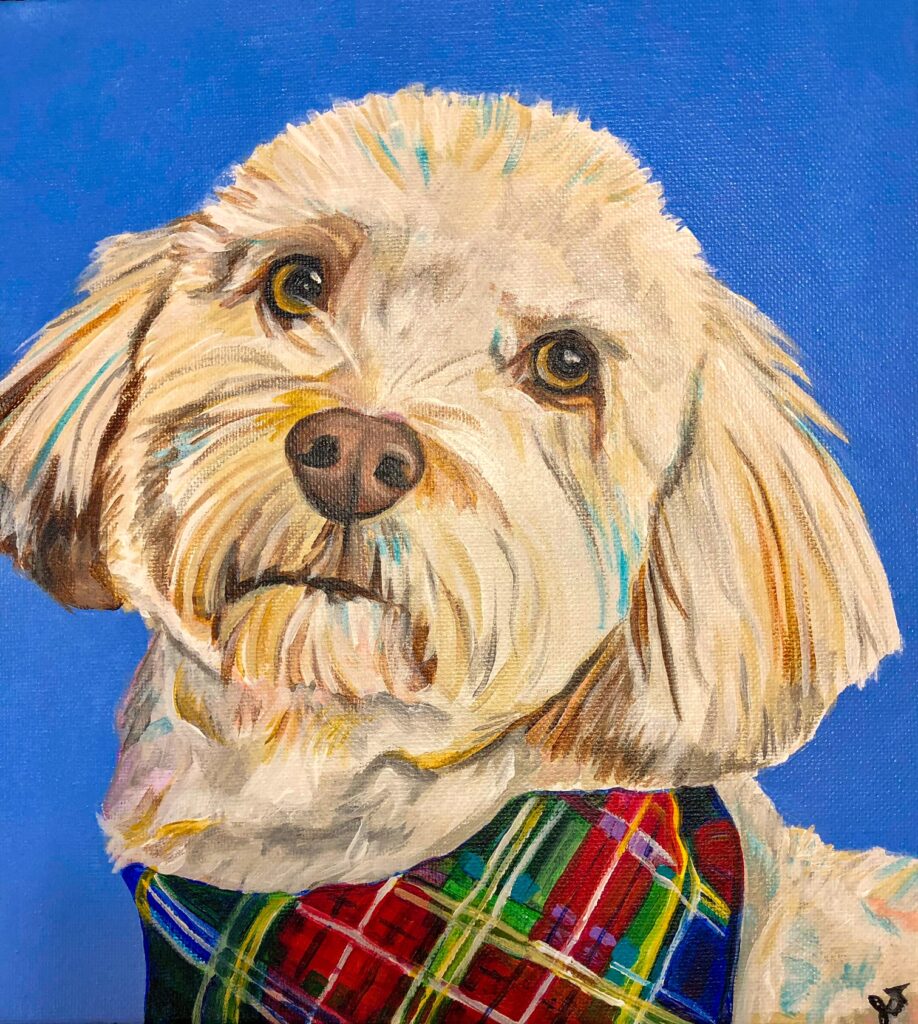 "Art should be accessible", says Jess, who offers a teaching style, as distinctive as her own work. Jess assesses her students talents through observation and intuition. From those observations, she will promote creativity in the style and medium that emerges from her students. "Art is an excellent mode of therapy in the management of anxiety & depression", says the artist, who has garnished support from the Mental Health Association of Niagara County.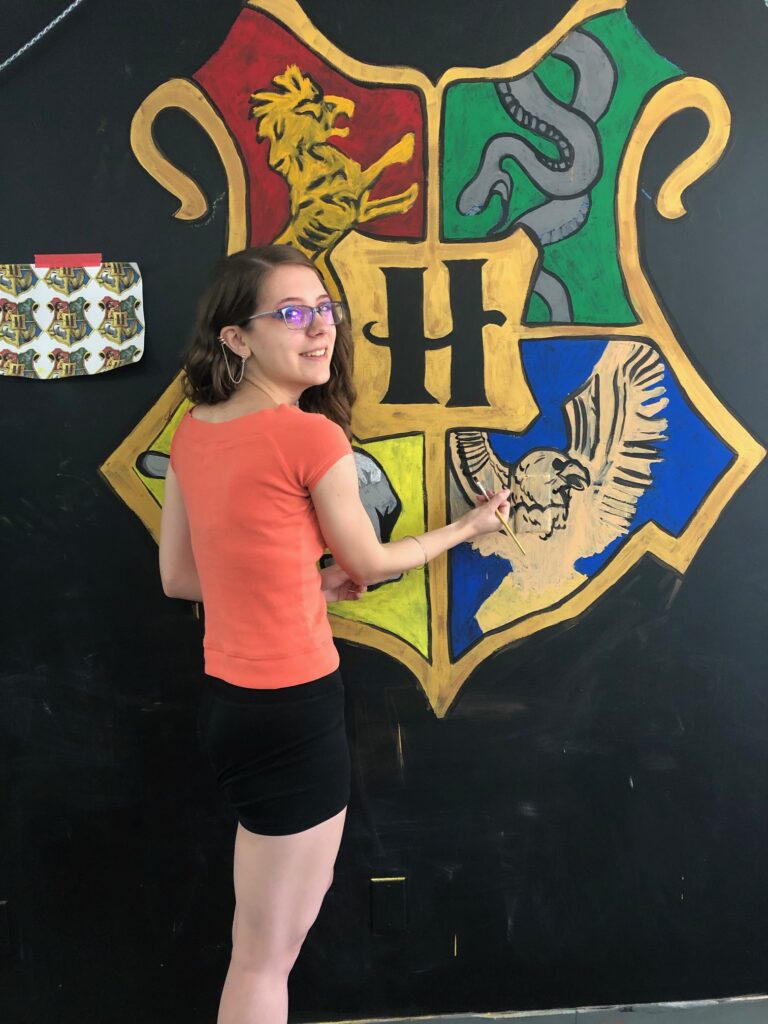 Jess holds a Bachelors Degree in Hospitality Tourism & Recreation Event Management from Niagara University. She has an Associates Degree in Fine Art from Niagara County Community College. Tomaino has been a freelance artist specializing in pet portraits since 2012, chalk festival artist since 2013, an independent art instructor since 2017, and muralist since 2018. Following post-Covid demands, she declined offer to increase her hours in the Residential Healthcare arena. Instead, in deference to her two young girls, she began teaching and taking on commission work to offset part-time hours.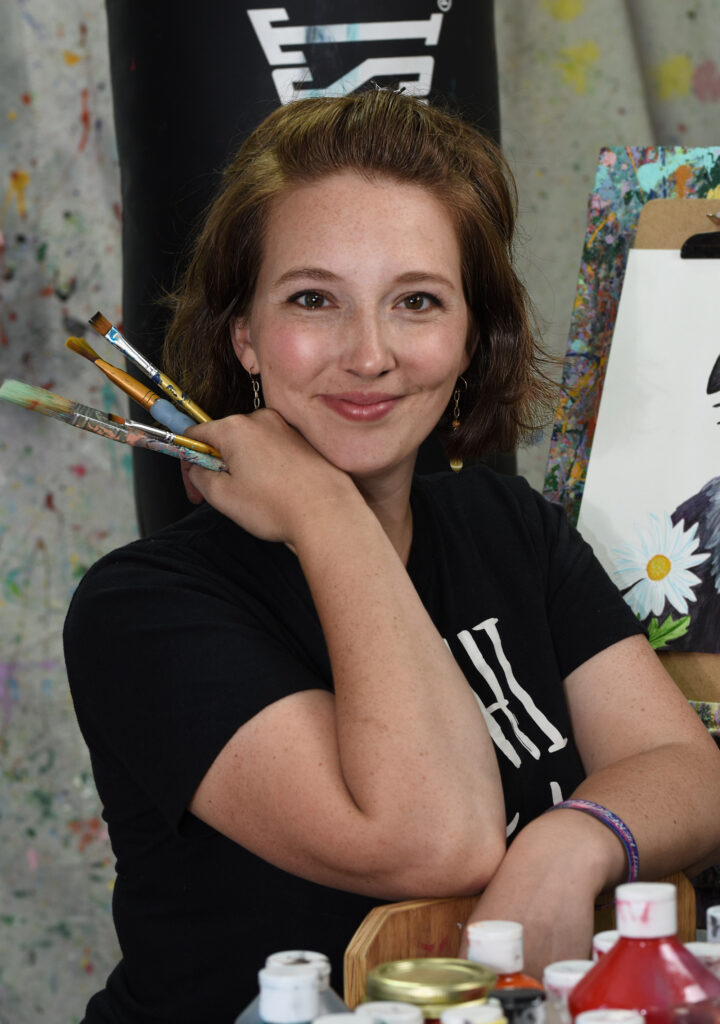 WAHI Studio utilizes every nook and cranny in their efficient workshop space to provide a meaningful experience to her members. Tomaino employs several progressive forms of art instruction to include Graisalle. Popular in Florida, this sidewalk chalking application actually adheres longer to the surface, rather than wash out after first rain, as with traditional calcium carbonate chalks.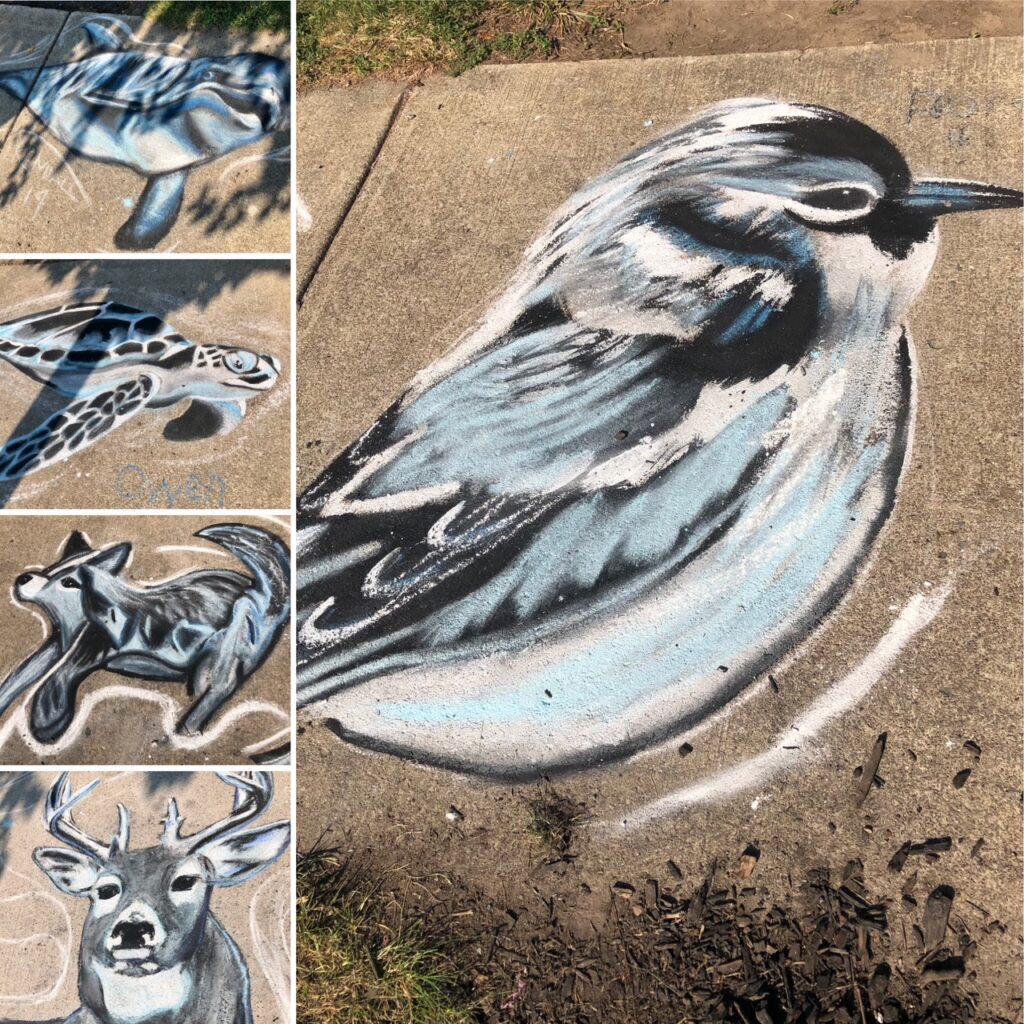 Jess enjoys a busy schedule, outside studio hours as well, just completing the Tails & Tales semi permanent murals (chalk & tempera paint) on location at five Niagara-Orleans Libraries. Of note, next on the dockets is a permanent mural in the Olcott United Methodist Church depicting the Miracle of Fishes.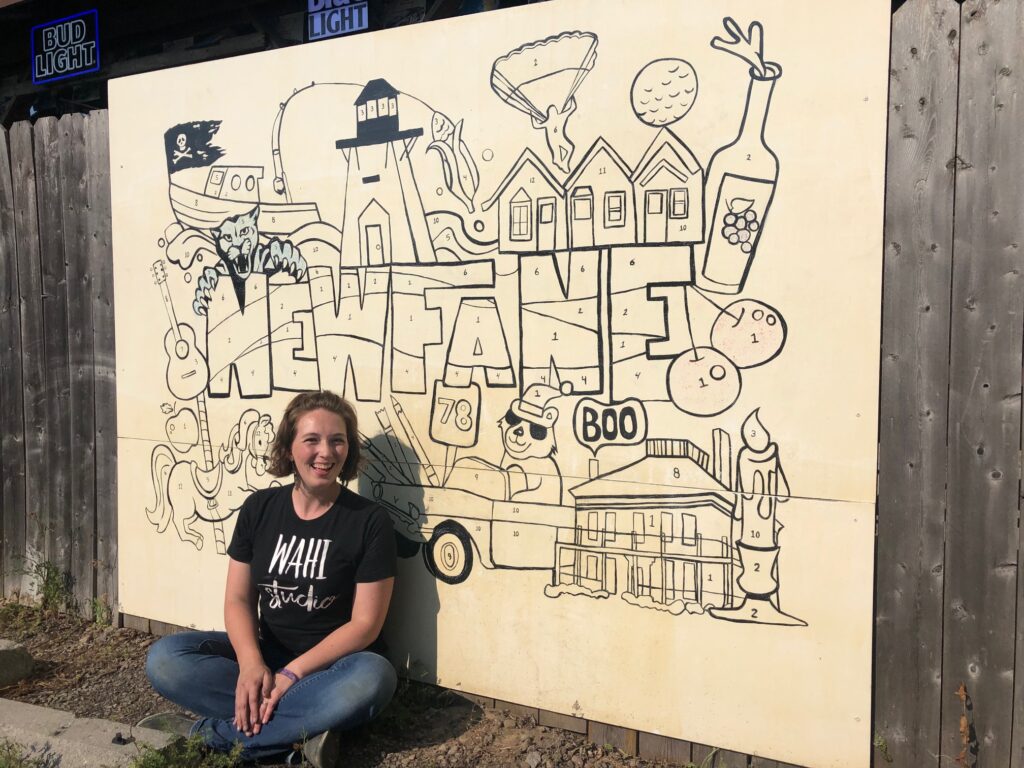 Finally, Tomaino boasts her greatest assets are her dedicated staff & volunteers. "Funding is the biggest hurdle right now for growth", adds Jess. Her passion for the arts is infectious and she wants to share it with you!
WAHI Studio Hours:
Studio
Tuesday by appointment
Wednesday 4 – 8pm
Thursday 4 – 8pm
Friday by appointment
Saturday 11am – 2pm
Pre-Scheduled Classes
Saturday
3 – 5pm
6 – 8pm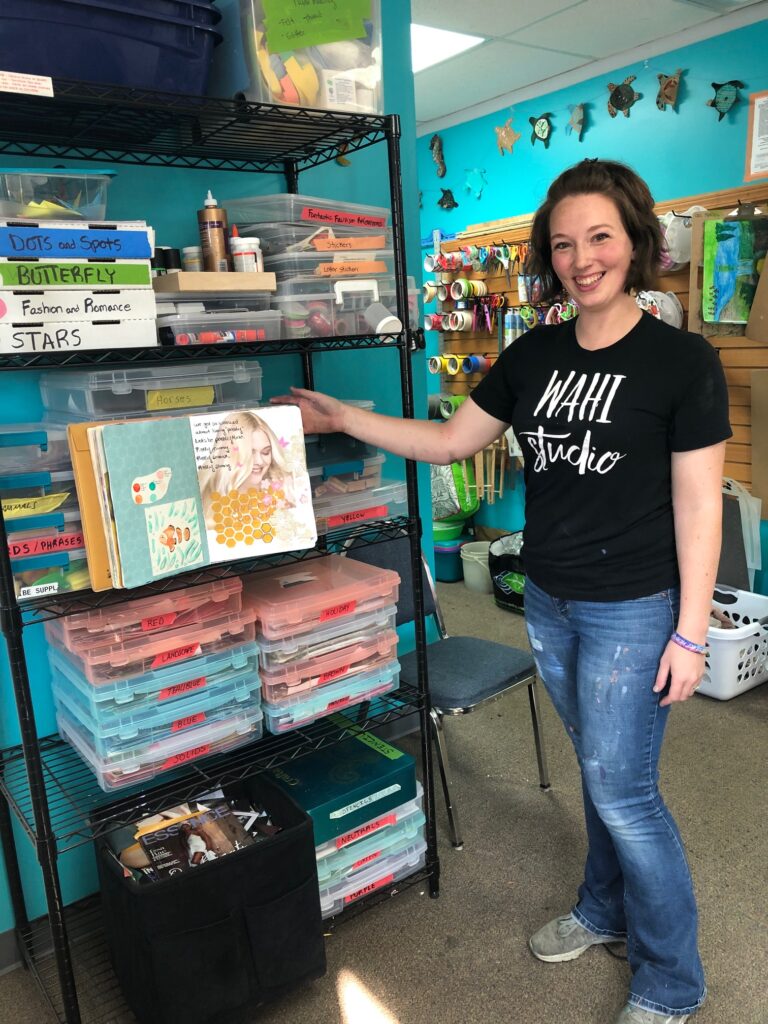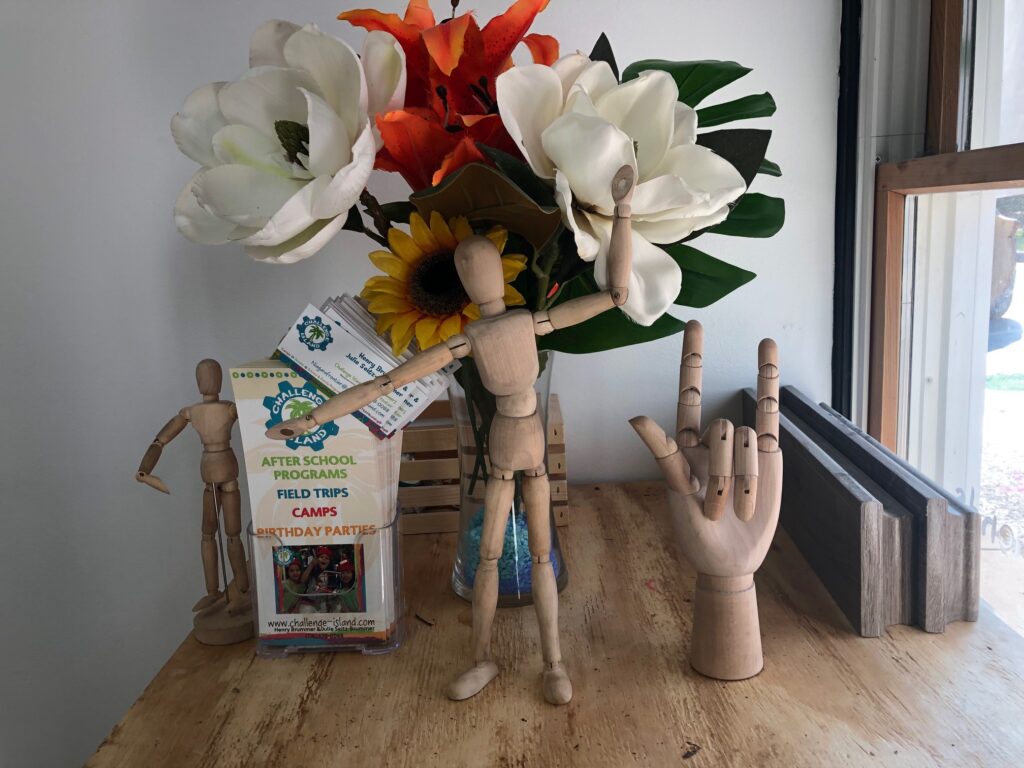 Contact WAHI Studio for class calendar opportunities and upcoming festivals!