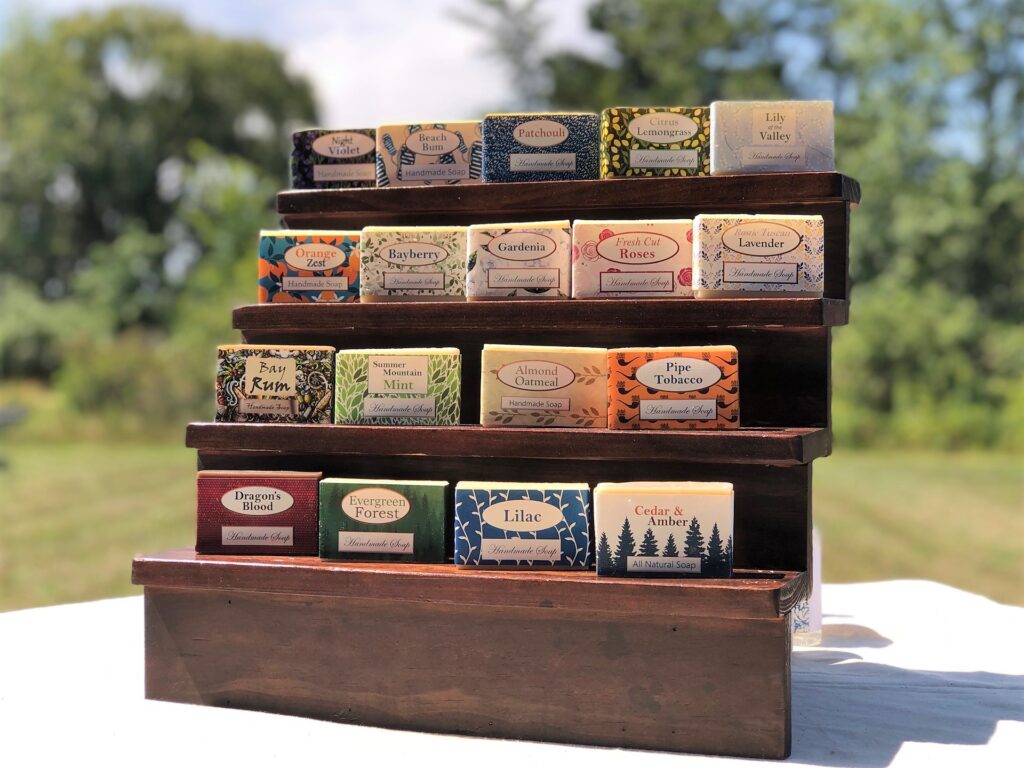 Rewind, Atlanta, Georgia, 1995, when Amy Morton, of Lewiston, met Amanda Roberts of Loudoun County, Va., clearly there was chemistry, yes, but the thought of making planet friendly soaps & lotions couldn't be furthest from their minds. However, their mutual love of Lake breezes, call of the four seasons, and slower pace of small town life, sent the couple due North. Fast forward 26 happy years together, Amy & Amanda now call Ransomville their home, since 2015, on 9 acres off the shores of beautiful Lake Ontario. "Atlanta was bustling but just too crazy for us", recalls Chief Soap-maker Amy. "So we headed back to my home town for a better quality of life – two less rats in the rat race…" "We couldn't be happier here" adds Amanda, who coordinates the product graphic design and packaging (when not taking jaw-dropping wildlife & landscape photos).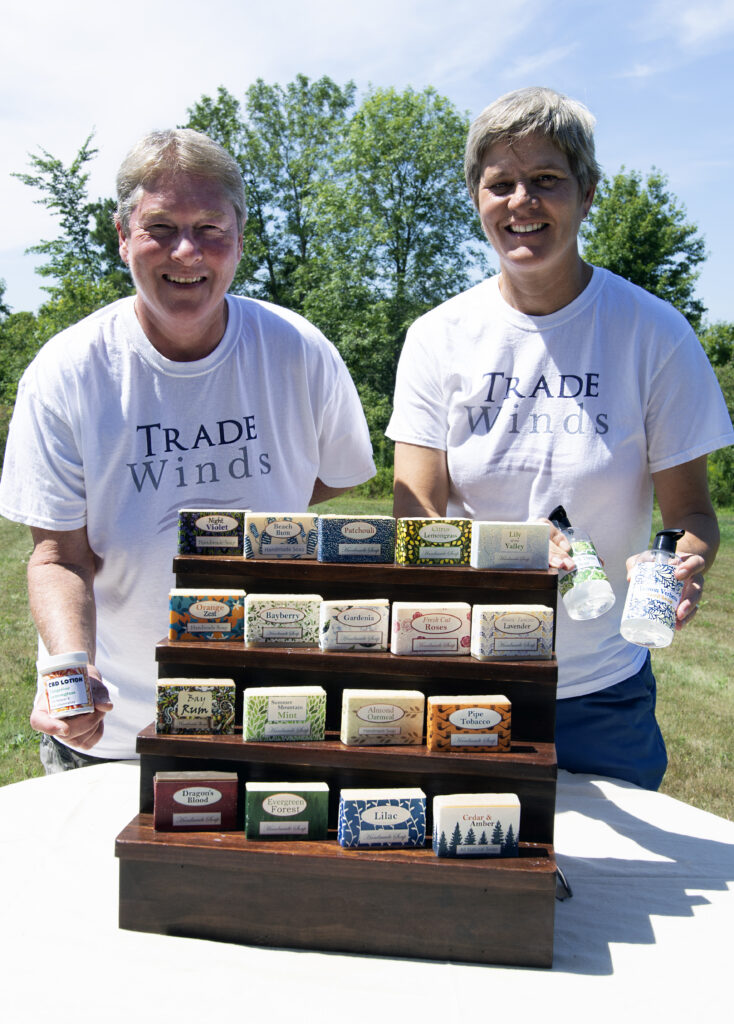 Amy, former Rugby player and aficionado, operated a Trucking Company in Atlanta. Teetering on corporate burnout, Amanda, exited the fast-paced business world, and now both enjoy their two dogs, working the land on their new homestead, and applying their good business acumen into building on their new found passion.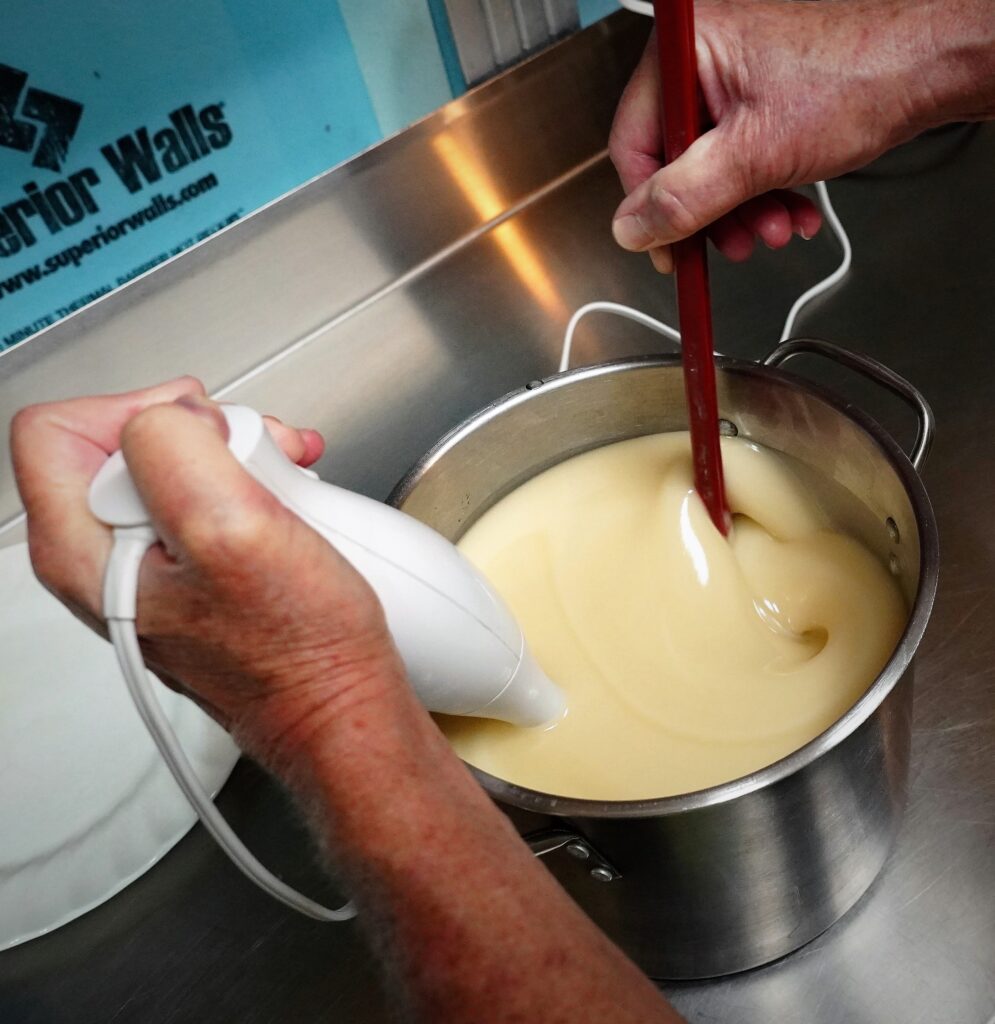 "Our ingredients", offers Amy, "are ethically & sustainably sourced/harvested palm seed oil, coconut, organic shea & castor oils…" for their products. "We never use colors or in-organic additives in our soaps", boasts Amanda. The oil is heated to 100 degrees, lye and water mixed in until saponification, or the process of making soap from alkali & oils, takes place. One of 40 fragrances or essential oils are added prior to the cooling off. During the cooling off, the mixture is poured into a mold for a 24 hour hardening.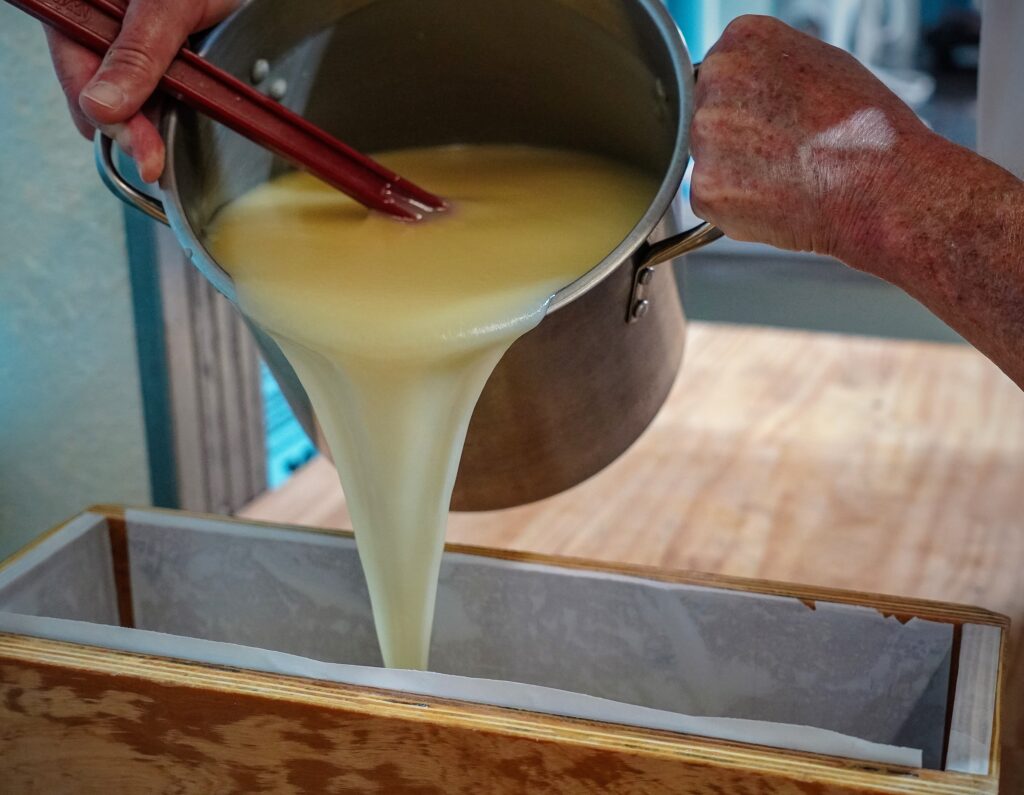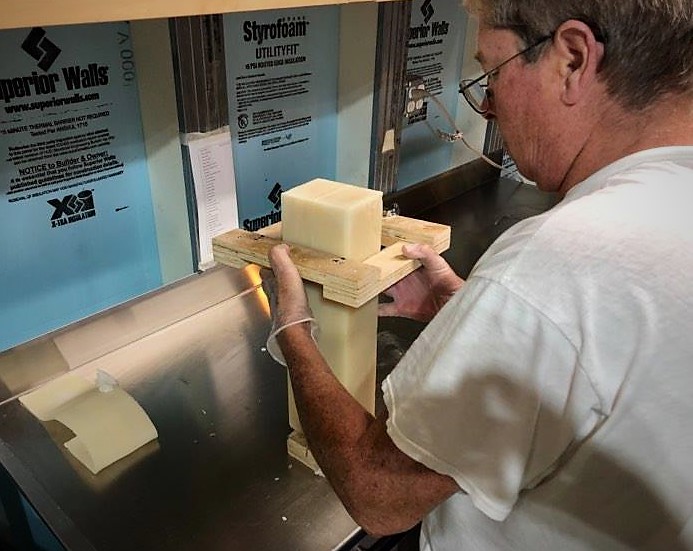 Once hardened, the large bricks are cut and shelved for 4 to 6 weeks to dry properly and allow for moisture to further dissipate. When cured, they are individually wrapped in labels made from one quarter page of recycled paper.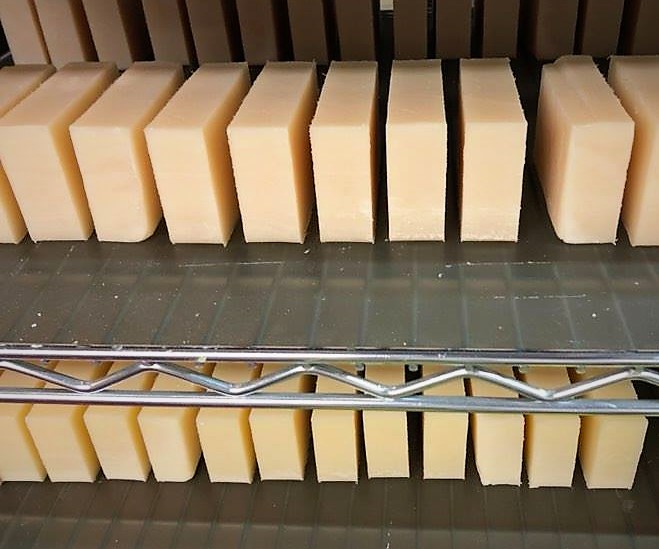 These eco-conscious entrepreneurs are vigorously working on a "shampoo bar" to reduce the need for single-use plastic bottles. They are also entrenched in the community donating product and time to charitable events. Birthed in January 2019, Trade Winds Soap owners are dedicated to "giving back" to the needs of their community in their third year.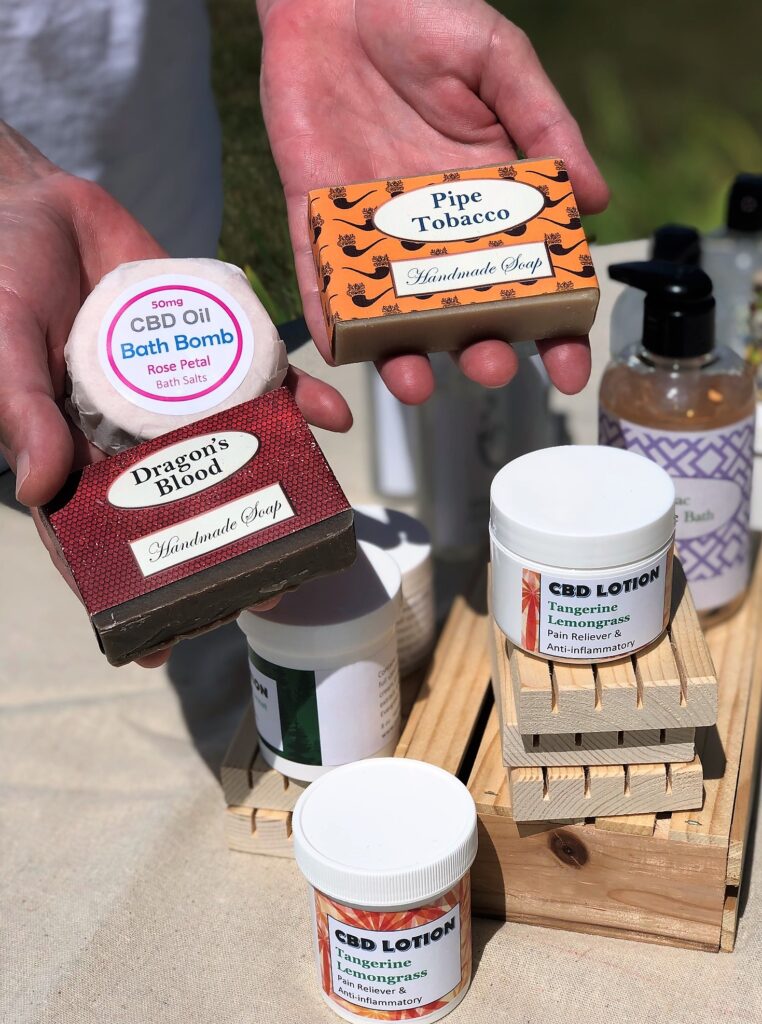 Trade Winds Soaps is a women-owned business committed to handcrafting high quality, therapeutic, spa-quality bath products for skin & hair. All products are made to order in small batches enabling Trade Winds Soaps to always provide fresh, custom products. Trade Winds Soap also offers custom label hotel size soaps for your B&B or VRBO properties.
You can buy the products with a plethora of choices on Etsy site or meet these multitalented locals at:
Youngstown Farmers Market – every third Thursdays – 4p-7p
Lewiston Artisan & Farmers Market – every Saturday – 9a-1p (thru October)