Nestled along the Niagara River, just across from Ontario, Canada, the Village of Lewiston is home to many artisans & music festivals .  Western New York's John Lang, Metal Sculpture Artist, opened his studio in early 2018 in this Norman Rockwell-ian village, on Center Street.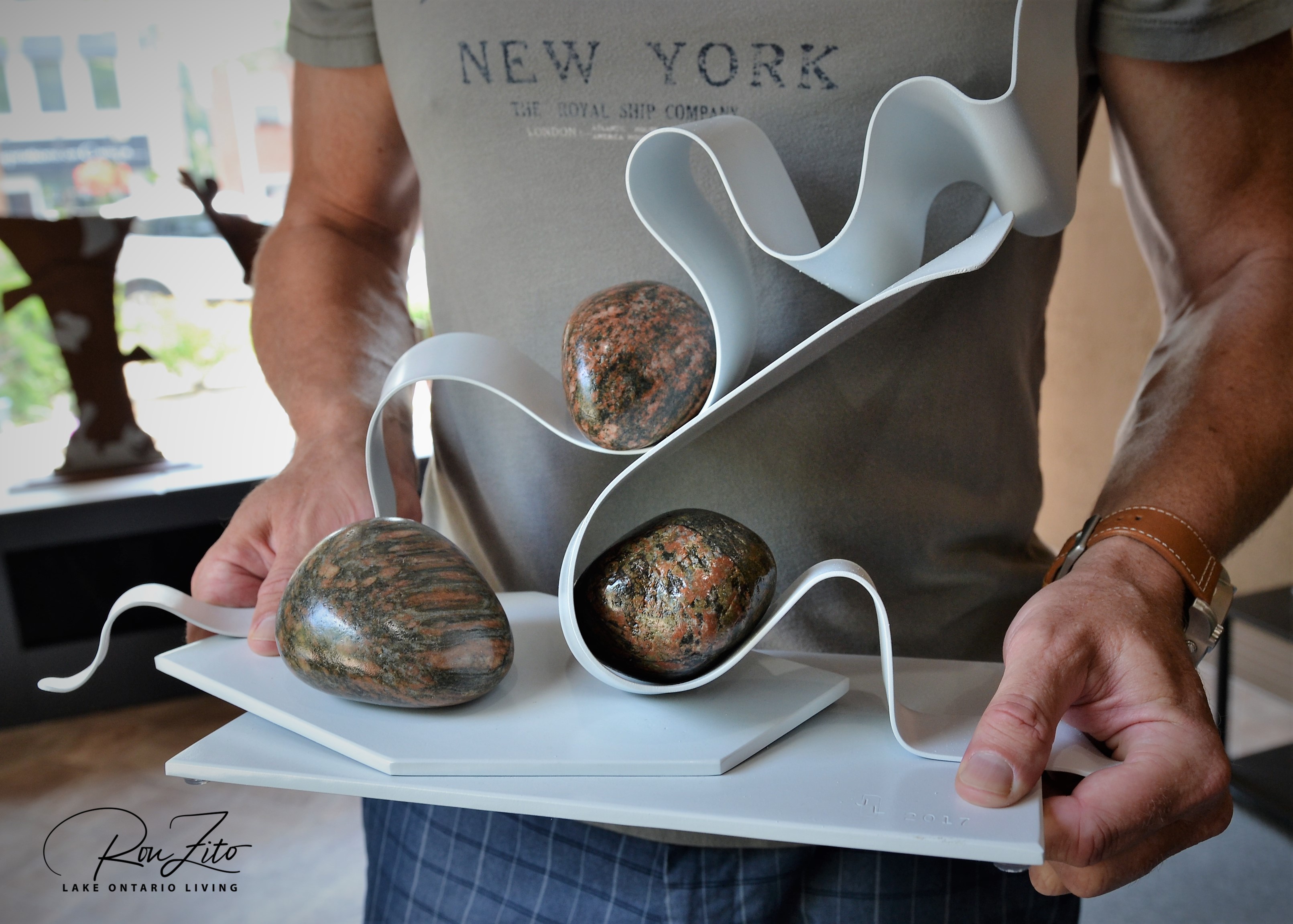 Armed with his passion for art since the age of 14, John is committed to supporting this area, which is coincidentally, the inspiration of his art.  He looks to the Niagara River, Falls, and Lake to make that connection with the locals and tourists.  Wife Kathi enables his work, part-time, with her valued input and by  trolling the river and lake shores together for stone and metal artifacts to compliment his pieces.
This artist labors to put art in front of as many people as possible, via keepsake wedding, retirement, special recognition, even bereavement urn displays.
                    "My art is not complete until it makes a connection with someone…"  – John Lang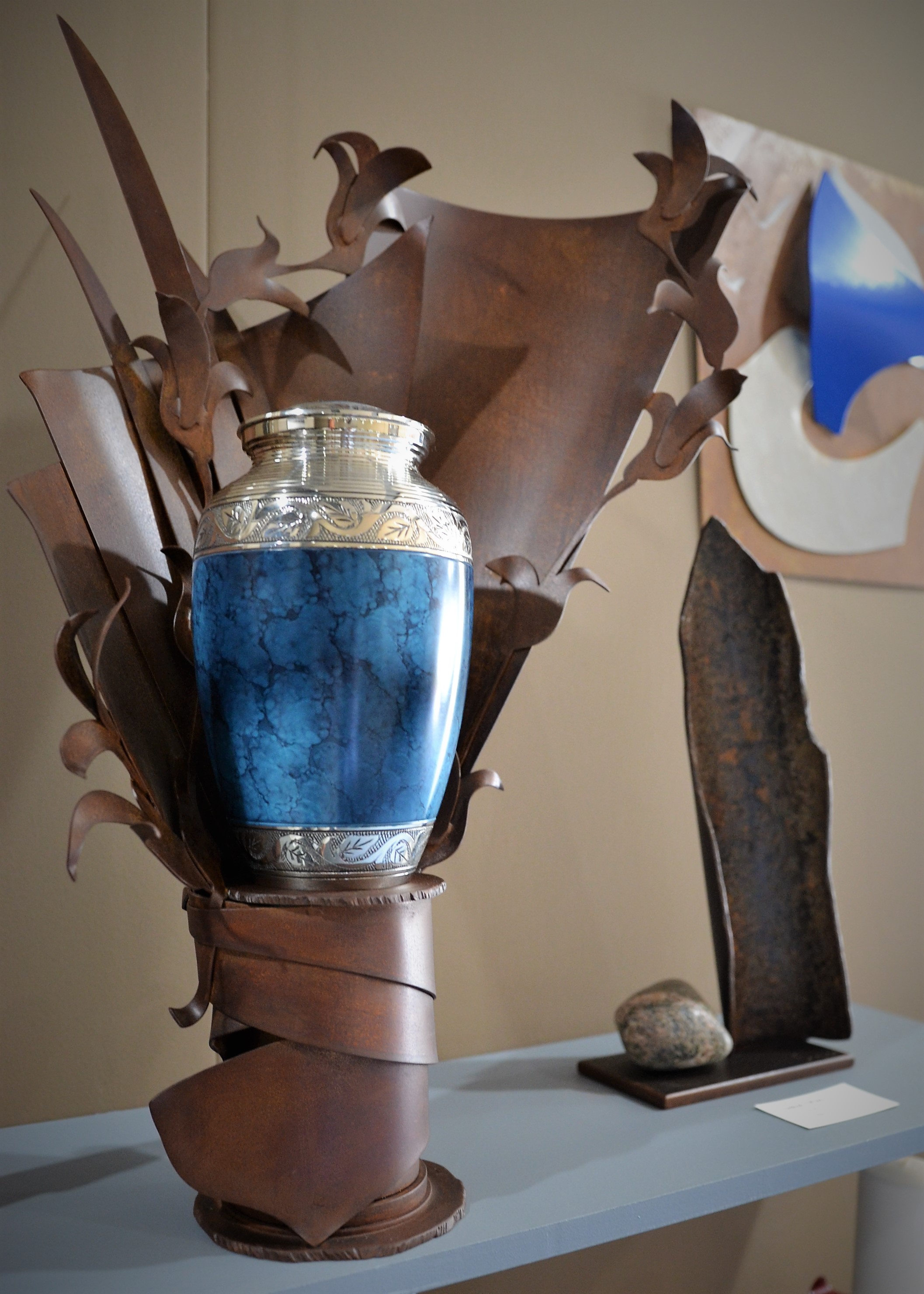 Visit John Lang Designs at 442 Center Street, Suite 3, in Lewiston, NY, or on FACEBOOK & Instagram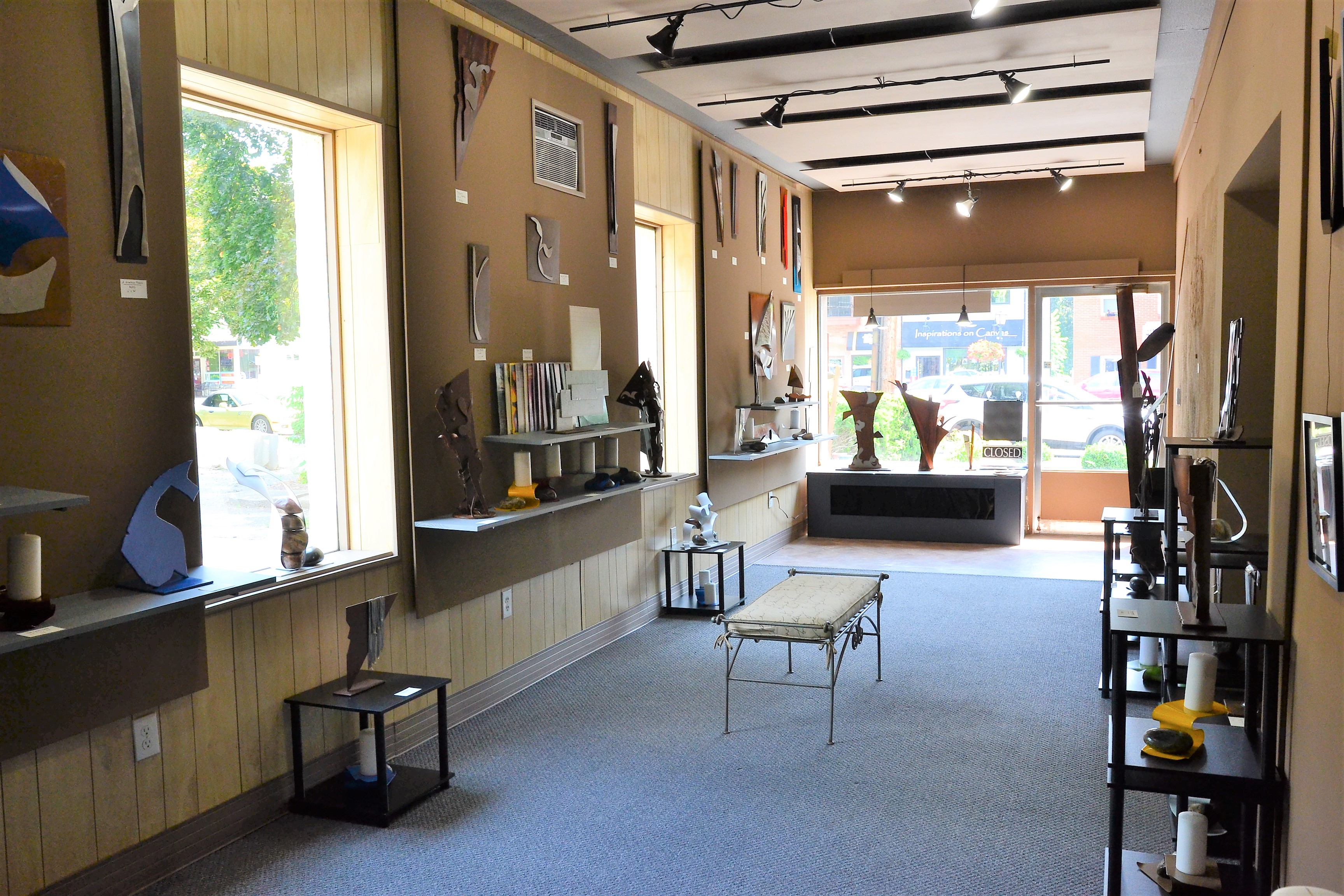 .